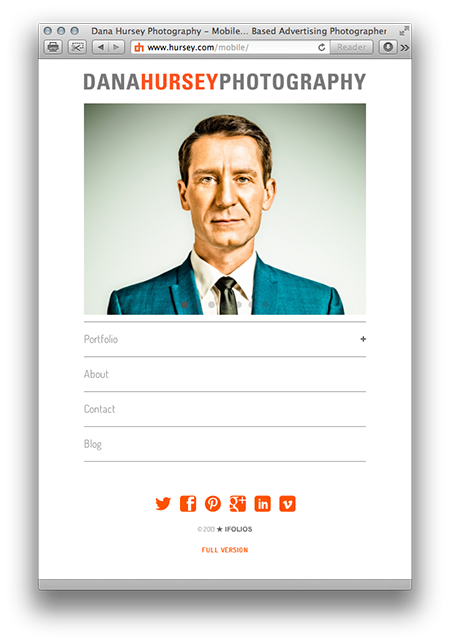 We have been using iFolios for our mobile sites for several years now and have been really happy with the results and user experience (both on the front end AND back-end)! They are built on the WordPress platform so most of the back-end user interface is familiar (as obviously we use WordPress for this blog) and easy to use.
However the look and feel on the front end is clean, simple, and refined (like us!). This month iFolios unveiled two new designs with many upgrades. While they are moving from a purchase model to an annual subscription model the pricing is so reasonable that it is completely worth the investment!
If you are a previous user they will migrate your old site over to one of the new layouts for you. If you are new to iFolios they have three startup options; a.) do-it-yourself, b.) assisted installation, c.) full service (where they get you up and running with little to no work on your end) When I fist signed up, I did the "do-it-yourself" and was up and running in about 2 hours (their documentation is really good! – and simple)!
iFolios main focus when they started up was to offer a mobile solution for photographers that have flash sites that won't display on most mobile devices. However we have an HTML site and still opted for the iFolios solution because it was a ready-to-go presentation that worked better than our HTML site on smaller screens.
The folks at iFolios have done a really nice job of making the interface user-friendly and keeping the design clean and focused on the imagery. Check out their site at getifolios.com and check out our newly updated site on your mobile device at hursey.com or on your desktop at hursey.com/mobile!