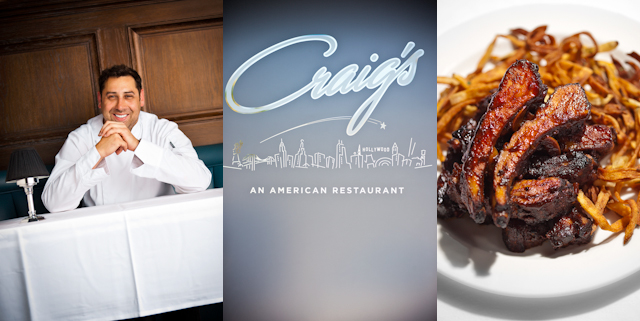 So we are coming down to the wire. Only a few more chefs to share with you (after today… 4 to be exact). The Cart for a Cause Cookbook is out, available, and shipping! Reviews are really positive and we are thrilled with the outcome. Now you just need to get one for your kitchen and maybe a few as gifts!
Our next featured chef saved the day. When we had a chef pull a no-show, Robert Sarstedt didn't just step in and offer to help out, he did it with about 2 hours notice! He and everyone at Craig's were great, fun to be around, and like family, just kept saying "Eat.. Eat!" … And so we did. I had a chance to sample the Ribs on the Cart for a Cause a week earlier and BOY were they good!
Seriously… Go get one of these cookbooks. Recipes from L.A.'s Top Chefs and ALL the proceeds go to St Vincent Meals on Wheels, it's a great gift that gives back!!