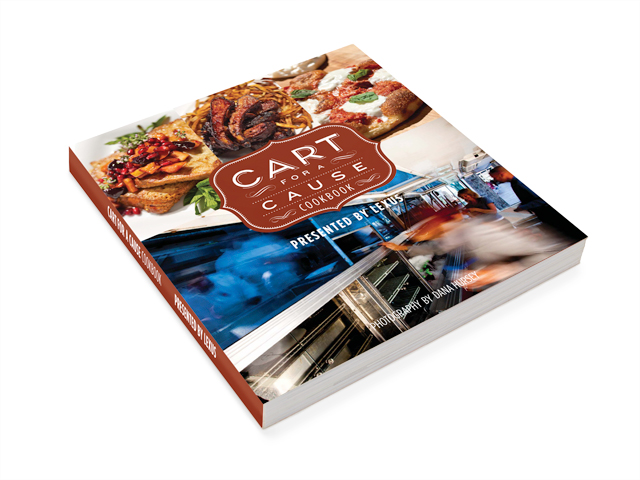 Well it is official! The Cart for a Cause Cookbook is out! We spent 3 days on press checks to make sure it was "just so". And now it is available in all its glory. We've been sharing images from the project over the past few months and we'll continue to do so until we've featured each and every restaurant and chef that participated in this great project. Meantime if you want the REAL benefits of this project, hop over to Amazon.com and buy your own copy so that you can have all of the amazing recipes contained in this unique collection, AND feel good that you have played your part in contributing to the Meals on Wheels Program. All the proceeds from the sales of this cookbook go to providing meals to those in need.
This has been an incredibly fun project to work on and we met some amazing people – and ate some amazing food!
Don't forget to also support the Cart for a Cause by seeking them out on Tuesdays in the Los Angeles area and having a great lunch at a great price that again supports the Meals on Wheels Program.
Thanks to everyone who helped out with the creation of this wonderful book!
More images to come!